Mass Times
Updated - 5/23/20

Weekend
Saturday Vigil: 6:00 PM (English)
Sunday: 7:30 AM | 9:00 AM | 11:00 AM | 5:00 PM (English)
1:00 PM (Español)

Weekday
Monday - Friday: 8:30 AM (English)
Thursday: 7:00 PM (Español) - except May 28. Priests will be at the Chrism Mass.

The faithful are invited to attend, but will be limited to 25% of the total occupancy (175 in the Sanctuary and 75 in the Great Hall). Wearing a mask and keeping a 6 ft. distance between those not living in the same house will be required. Please use the porte-cochere entrance. Once the building reaches capacity, parishioners will be asked to watch Mass Live Streamed from their cars in the parking lot. Beginning Monday, May 25, Holy Communion will NOT be distributed in the parking lot. Those watching the Live Stream in their cars may come to the Narthex to receive Holy Communion.
Nursery will not be available until further notice.

During this time of pandemic, the faithful are dispensed in charity from the obligation to attend Sunday Mass.

St. Michael strongly encourages the at-risk population (those who are 60 or older, especially those with chronic lung disease; moderate to severe asthma; chronic heart disease; severe obesity; diabetes; chronic kidney disease undergoing dialysis; liver disease; or weakened immune system) to watch Mass remotely.
Mass Live Streamed
St. Michael will offer a Live Stream of all the Masses through
Click on our latest video to view it either live or after production.
Readings: English | Español
Give Online: Make a Secure Donation
Act of Contrition: English | Español
Prayer of Spiritual Communion: English | Español
Novena to the Holy Spirit
Bulletin: 05/24/2020
Saturday, May 30 - Vigil Mass
Many will joyfully gather as 28 RCIA Catechumen and Candidates receive the sacraments of initiation and full reception into the Catholic Church on Saturday, May 30, at the 6:00 PM Vigil Mass. The celebration of this Mass would normally have occurred during the Easter Vigil. The Saturday Mass will be longer than an ordinary Sunday Mass. Father Balaji will be presiding.
Because of the current conditions and these special circumstances, we ask for your understanding. If you typically attend the Saturday 6:00 PM Vigil Mass, please know, once the Church reaches 25% capacity, we may respectfully request you to sit in the Great Hall, or you may choose to attend Mass on Sunday, May 31. Thank you for your patience and cooperation.
Eucharistic Adoration
First Friday Eucharistic Adoration is open to the public and live streamed. Sign up online to spend an hour to express gratitude to the Lord for His gracious love and compassion, and to listen for the Lord's special guidance and inspiration to each of us.
Please use the porte-cochere entrance and wait for the door monitor to be seated. All those coming into the Church will be required to wear face coverings.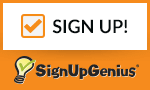 Office Hours
Monday - Friday 9:00 AM - 12:00 PM
Pastoral Letter from Bishop Olson
I would like to thank you for the efforts that all of you have made in patience and generosity during these past several weeks of the first phase of our return to the public celebration of Mass and sacraments with the adaptation of several restrictions and protocols for the sake of the safety of all. The Eucharist makes us the Church through communion with Christ and with each other as one body, brothers and sisters, and saves us from being an aggregate of individuals with selfish interests.